Imagination-Led
Golden Linings is a concept store offering sustainable, imagination-led toys, clothes and gifts for nursery-aged children.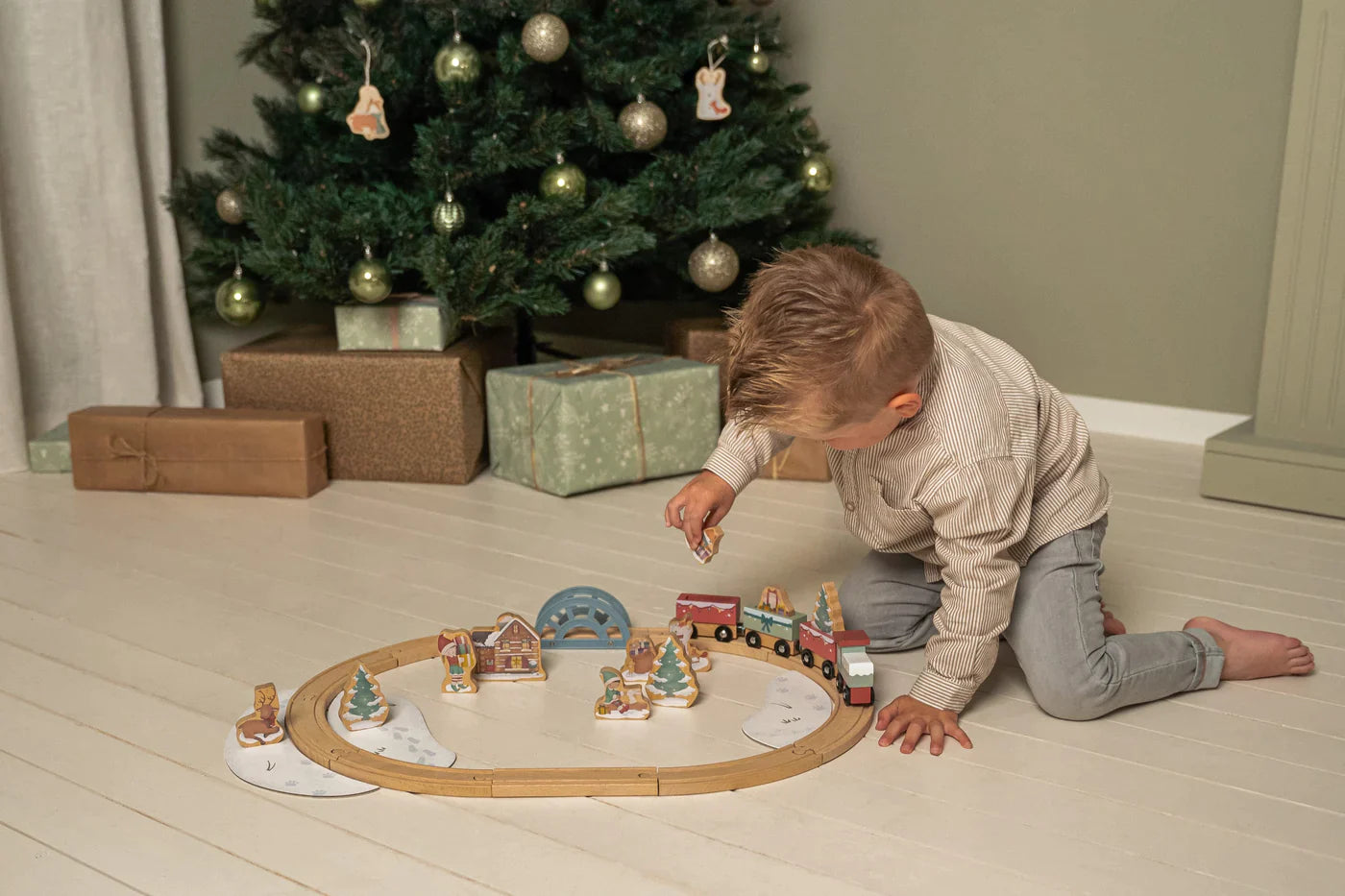 Little Dutch Christmas Train Track
The Little Dutch Christmas train set is a perfect addition to the holiday season! The wooden train track includes a locomotive, three wagons, and an assortment of accessories such as a house, presents, and a reindeer. Children from 18 months old can use the set to create their own Christmas stories and let their imagination run wild. This beautiful Christmas train set is a great gift to put under the tree and is guaranteed to provide many years of fun and imagination.
View Product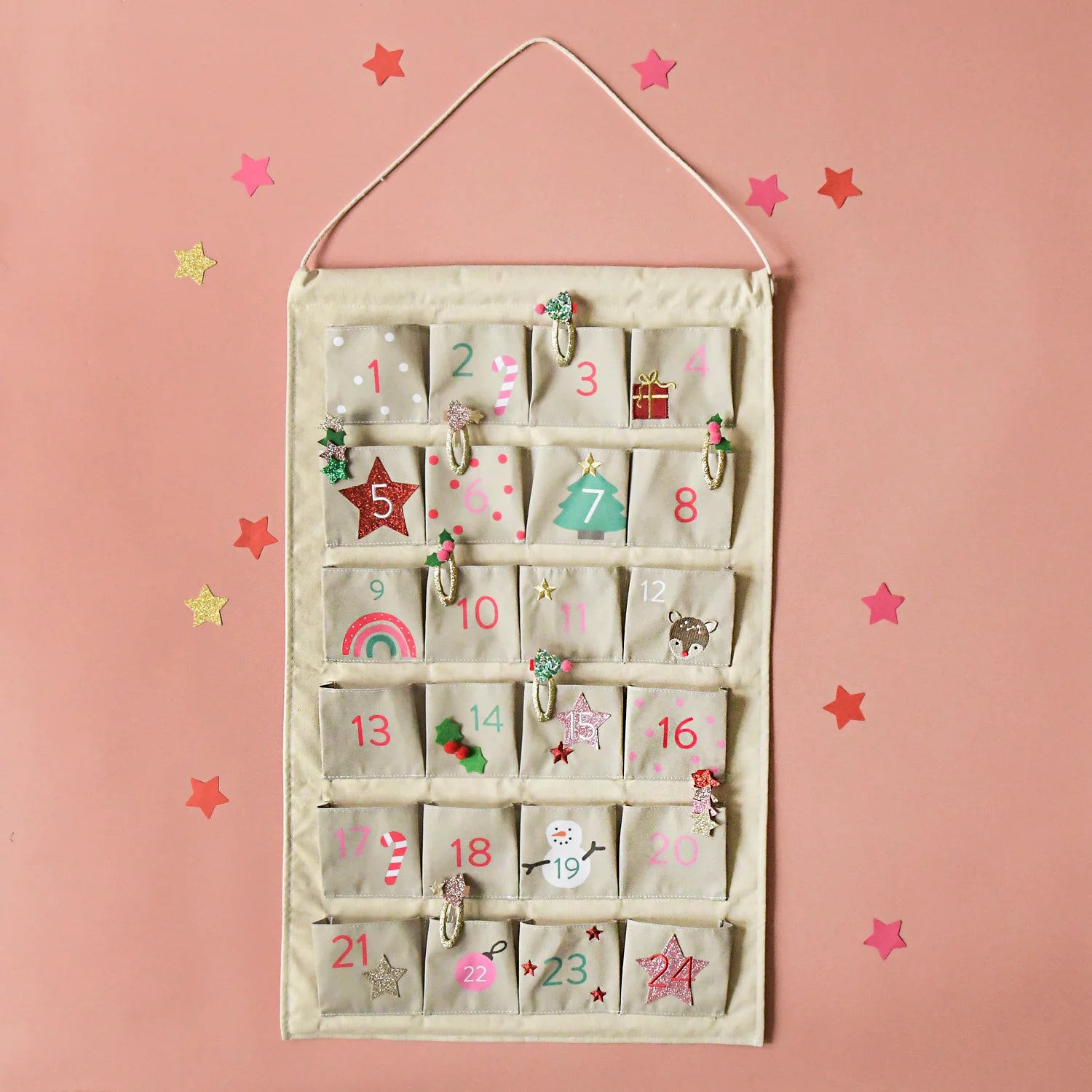 Reusable Advent Calendar
The Rockahula gorgeous re-useable advent calendar has 24 roomy pockets ready to fill with sweets, treats and plenty of Rockahula clips or ponies! Made from sturdy woven fabric, it rolls up to a practical size for storing away until the next year. Each pocket is adorned with all things Christmassy including reindeers, stars, candy canes and more!
View Product